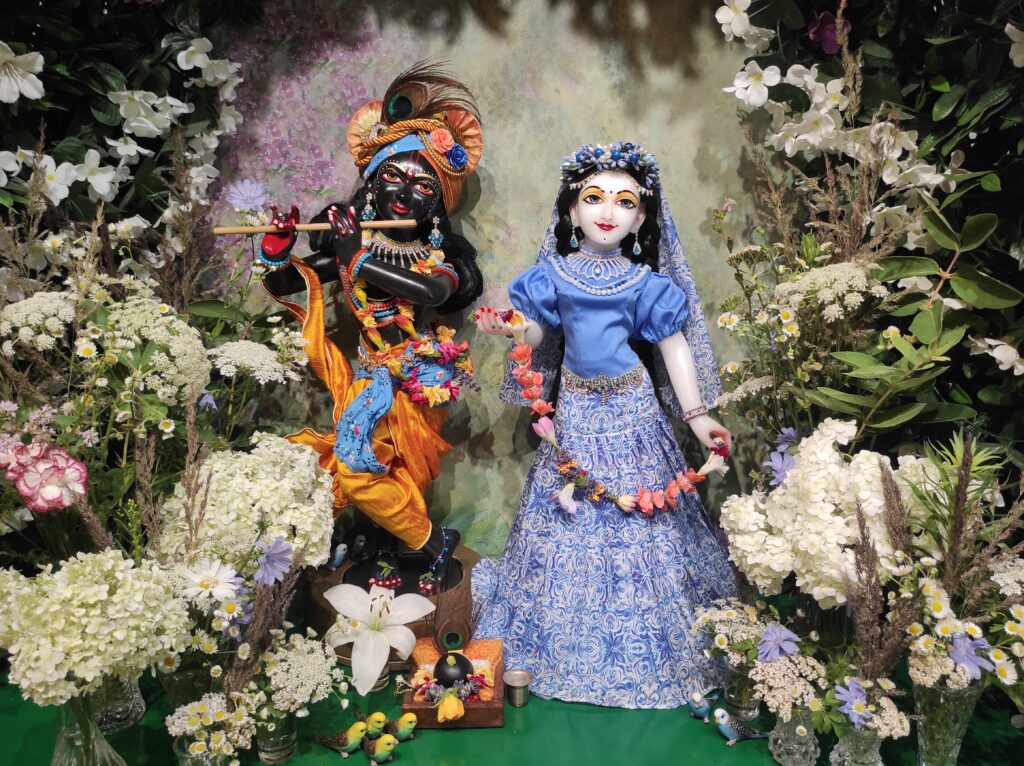 Darshans for July 2021
Sri Radhastaka. Song 1.2
radhika-bhava-gambhir, citta jeba mahadhir,
gana-sanga na koilo jivane
kemone se syamananda, rasa-sindhu-snanananda,
labhibe bujhoha eka-mane
…he who in this life has not associated with the devotees of Radhika, who are very wise and whose devotion for Radha is very deep-how will such a person ever experience the bliss of bathing in the ocean of Lord Syama's sublime mellows? Please understand this most attentively.