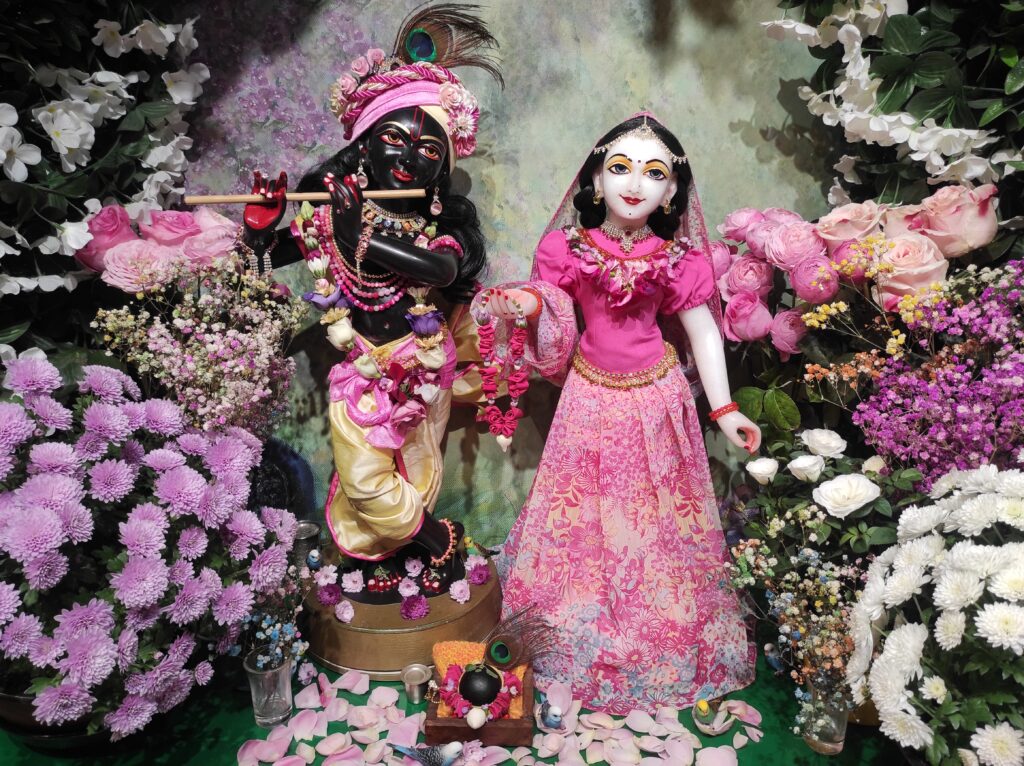 Radha Govinda. 10.2021 – 12.2021 Darshans
Sri Radhastaka. Song 1.5
radha-pada vina kabhu krsna nahi mile
radhar dasir krsna sarva-vede bole
Without taking shelter of the lotus feet of Radha, one can never personally meet Lord Krsna. The Vedic scriptures declare that Krsna is the property of the maidservants of Sri Radha.