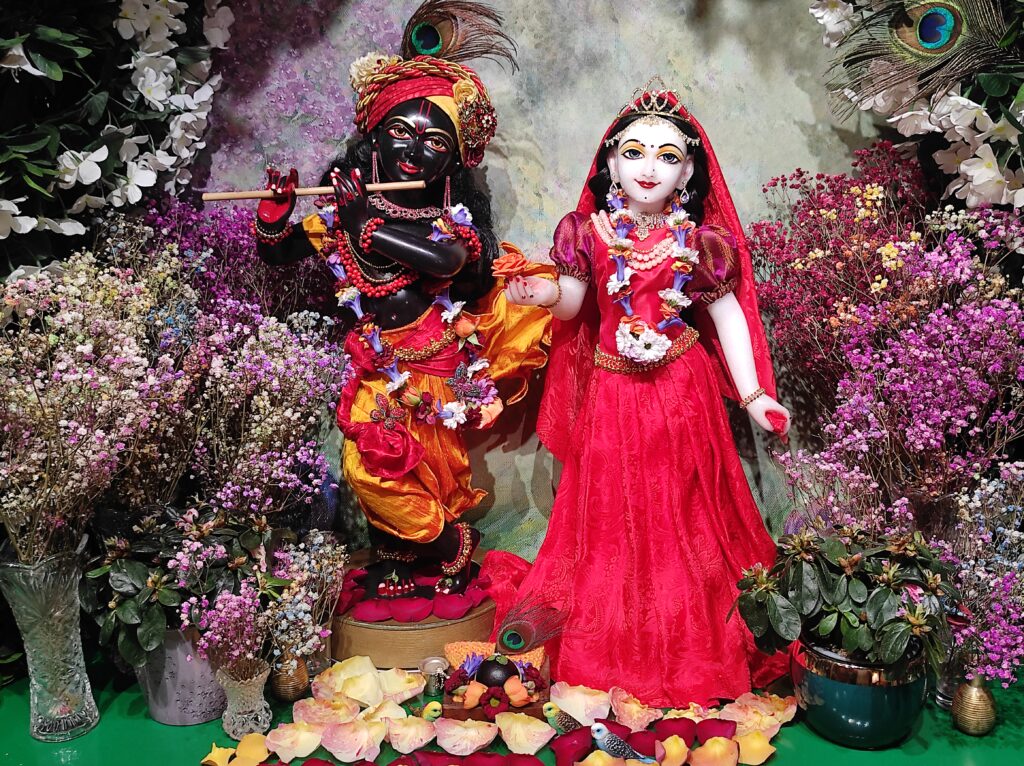 Śrī Śrī Radha Govinda. 01.2022 Darshans
Sri Radhastaka. Song 1.6
chodata dhana-jan, kalatra-suta-mita,
chodata karama geyan
radha-pada-pankaja, madhurata sevan,
bhakativinoda paraman
Abandoning wealth, followers, wife, sons, and friends, and giving up materialistic activities and intellectual knowledge, being absorbed in the sweetness of service to the lotus feet of Srimati Radharani, this is Bhaktivinoda's conviction.